January 3rd, 2018
HART Weekly Review 03/01/2018
Happy New Year everyone! Below is our quick round-up of the latest news from the countries where our partners work.
Burma:
Burma's Slaughter of the Rohingya Follows a Bloody Pattern: Around 400 Rohingya Muslims from an insurgent movement known as Harakan Al Yaqin simultaneous attacked three Burmese Border Guard Police headquarters in Rakhine state
Nigeria:
Nigeria Boko Haram says it carried out Christmas attacks in Nigeria:  A leader of the militant group Boko Haram has released a video claiming it carried out a series of attacks in northeast Nigeria over the Christmas period.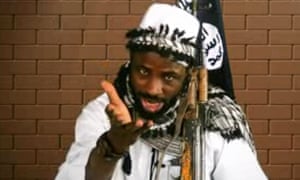 Screengrab of Abubakar Shekau in the video released on Tuesday: 'We are in good health and nothing has happened to us.' Photograph: AFP/Getty Images
Sudan:
Egypt wants 'Sudan out' of contentious dam talk: Egypt has proposed excluding Sudan from contentious negotiations over the future of the Grand Ethiopian Renaissance Dam
The $4.8bn Grand Ethiopian Renaissance Dam project is about 60 percent complete [Tiksa Negeri/Reuters]

Uganda:
Uganda's wildlife authority hails China's ban on ivory trade: Executive Director Andrew Seguya told Xinhua that China's decision will go a long way in the conservation and protection of the African elephants.
---
< All News